Date: 2019/12/8 13:09:32 Source: Shanghai Jianai Magnetic Pump Factory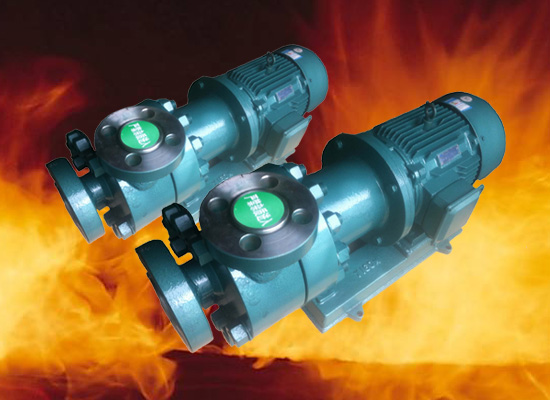 Innovation is the primary driving force behind the development of the industry. To grasp innovation is to grasp development, and to seek innovation is to seek the future. In today's society, the competition between nations is more manifested as the competition for innovation ability. China has now become the world's second largest economy, and its achievements in reform and opening up in the past 40 years have attracted worldwide attention. But when we see the results again, we should clearly notice that this development relies more on the continuous release of demographic dividends and the huge size of our own market, rather than the development of absolute scientific and technological strength. Compared with developed countries, such as the United States, Germany, and Japan, we still have a lot of gaps in core technologies and R & D capabilities in manufacturing. China's smart manufacturing still has a long way to go.
The actual difficulties have not allowed us to succumb to retreat. Many companies are laying their feet on the existing foundation, concentrating on specialized research, constantly seeking breakthroughs in independent research and development, and striving to seize the commanding heights of science and technology. Shanghai Jianai is such a company that dares to make breakthroughs and dares to meet challenges. Shanghai Jianai was founded in 2008 when the global financial crisis broke out. It can be said that life is not in time, but the company has not fallen because of this. Instead, under the leadership of factory director Wang Jiayu, it established "focus on independent scientific and technological research and development, and realize innovative development" Based on the development of magnetic pump technology, it has continuously increased its research and development capabilities, and has now developed into a scientific, industrial, and trade enterprise that integrates research, production, and sales of special magnetic pumps . The company has established a specialized production base, established an online and offline sales network in marketing, and established business cooperation relationships with many large domestic and foreign enterprises and groups. The company's special magnetic pumps are widely used in petroleum, chemical, electronics, smelting, dye, electroplating, environmental protection and other industries, and are widely welcomed by the market. High temperature magnetic pumps are such products.
Shanghai Jia high temperature resistant magnetic pump has achieved breakthroughs in technical characteristics, with design optimization, noise reduction in use, safety and other characteristics, and has achieved strong acid, strong alkali, strong oxidation, flammable, explosive, and highly toxic It is safe and efficient in the transportation of special media, and is the master of its scientific and technological strength. The advent of the product is the result of the joint efforts of all parties: before the development, Wang Jiayu in-depth specialized in magnetic pump knowledge, specifically buying foreign products and dismantling the production process, which established a knowledge reserve for product development; during the research and development, the company formed a scientific research team Tackling key problems, conducting in-depth research on the front line, grasping the R & D difficulties without letting go, and injecting practical characteristics into the product; doing a good job of after-sales service, patiently answering all kinds of questions from customers, and winning the initiative in market competition.
Innovation is always on the way. Through independent research and development, Shanghai Jianai has embarked on a path suitable for future development, brought new highlights to the continuous growth of its own performance, and set a model for many enterprises. (Text / SUNMEDIA)
This article is jointly promoted and distributed by hundreds of media of CNPVNIA by Commercial Media Online. The innovative joint promotion of senior media in the pump valve electromechanical industry promotes new products, new technologies, and promotes corporate brands.