Date: 2019/11/28 12:17:43 Source: Shanghai Jia Nai Magnetic Pump Factory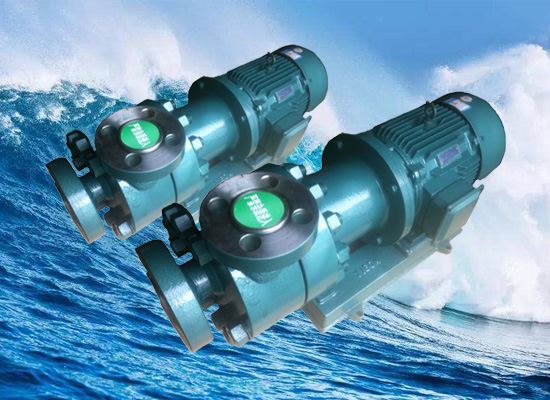 With the implementation of the "Made in China 2025" strategy, China's manufacturing industry has also entered a stage of transformation and upgrading. Manufacturers in the petroleum, chemical, metallurgy and other industries are intensively upgrading their equipment. As an important liquid transport power device in these industries, magnetic pumps have also been updated from traditional centrifugal magnetic pumps to new-generation high-temperature magnetic pumps .
High temperature magnetic pump is a new type of magnetic pump. It has the advantages of high temperature resistance, full sealing and no leakage. It is suitable for transporting various flammable and explosive, toxic and harmful, high temperature corrosion, or rare liquids. Metallurgy, electric power, water conservancy, pharmaceutical, electroplating and other industries have extremely wide applications. And its operating principle is to achieve non-contact torque transmission through magnetic coupling, so that the static seal can replace the dynamic seal, so that the magnetic pump is completely leak-free.
There are also many points that need attention in the installation and use of high temperature magnetic pumps . For example, the high temperature magnetic pump should be installed horizontally, and the pump body cannot bear the weight of the pipeline. If there are special occasions that must be installed vertically, then the motor must be facing up. When the suction liquid level is higher than the pump shaft centerline, open the suction pipe valve before starting. If the pumped liquid level is lower than the pump shaft centerline, the pipeline must be equipped with a foot valve.
Another point is that before using the high temperature magnetic pump, the entire equipment should be inspected, especially whether the fan blades of the motor are stuck, and each part must be solid.
As a professional manufacturer specializing in the production of magnetic pumps, Shanghai Jianai Magnetic Pump Factory has realized the need for equipment replacement in the manufacturing industry a few years ago. Therefore, Shanghai R & D's R & D team worked with industry experts for several years to successfully launch the CQG type high temperature resistant magnetic pump series. The high temperature magnetic pump produced by this plant has the advantages of long service life, high reliability, and high degree of generalization. It can make the flow parts of the pump completely sealed, which solves the problem of "run, run, drip, leak" of traditional magnetic pumps. problem.
With the implementation of the "environment-friendly, low-carbon, energy-efficient" production method advocated by the state, more and more manufacturers have higher demand for magnetic pumps. The high temperature magnetic pump not only has a greater improvement in the use efficiency, but also avoids waste caused by dripping of liquids such as petroleum.
As a strong manufacturer of special magnetic pump industry, in addition to building high-temperature magnetic pump products, Shanghai Jianai will invest a large amount of money each year to conduct market research and new product research and development, actively explore new market needs, and at the same time, improve and innovate old products in a timely manner. To ensure that each pump product provided to the market is the current new model, and it is also in line with the green pump products advocated by the state. (Text / SUNMEDIA)
This article is jointly promoted and distributed by hundreds of media of CNPVNIA by Commercial Media Online. The innovative joint promotion of senior media in the pump valve electromechanical industry promotes new products, new technologies, and promotes corporate brands.